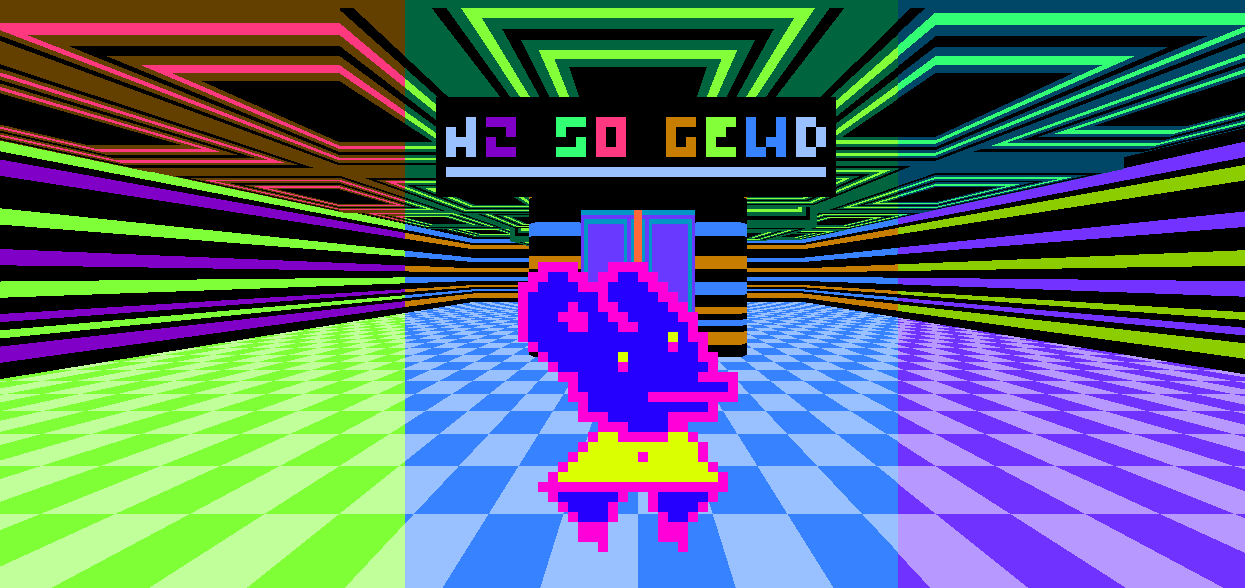 Hz so good
A downloadable game for Windows, macOS, and Linux
Don't mind a little pain? Want to get rich quick? Are you not sad about doing unethical things? Surf the web's back-alleys, hack users, harvest as much data as you can and make all the coins you could ever need!

Turn-based first person dungeon crawl action!
Upgrade your WAREZ™, a unique skill system.
SHRED your foes!
Roguelike procedural maps and perma-death.
Overload your senses with the strange audio-visual experience
Made in 1 week for Dungeon Crawl Jam 2022

Download
Click download now to get access to the following files:
Hz So Good For Windows
25 MB
Hz So Good For 64Bit Linux
24 MB
Hz So Good For ARM64 Linux
21 MB
Hz So Good For MacOSX 11.0
40 MB
if you pay 5.00€ EUR or more
Comments
Log in with itch.io to leave a comment.
nice to see you're still at it, making psychedelic game experiences :)
Of course. I hope I can keep doing this even after I become a really old person. Also, we miss you! Please come back to the temple!

I just tried.. not sure if matrix is still bridged but appears real quiet there and I'm almost certain it's not because of the bad joke I made when joining

I had to shut off the matrix bridge because of spam. But ##panda3d on libera is bridged. Otherwise it'll have to be the discord.